Our Self Adhesive Vial Sticker Labeling Machine like our Gum Labeling Machine offers high performance in a very reliable and precise manner. They are also apt for very small size bottles.
We manufacture them from the best grade of raw-materials as well as components sourced from the most trustworthy vendors of the market. Our products are fabricated in compliance to the industrial norms. They are also stringently tested for quality. Hence they offer excellent output in a durable way. This machine is preferred by the industries such as pharmaceutical industries, food industries, cosmetic industries and chemical industries because they offer very precise and neat labeling with zero wastage.
Since this machine yields excellent output with minimal power consumption as well as dependably with no human involvement during the operations, it is labor saving & time saving. We also offer them in customized versions precisely as required by the customers. They are also very reasonably priced.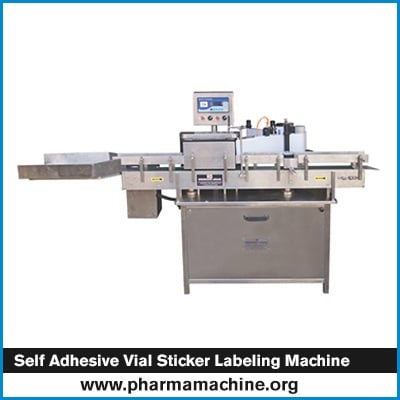 You May Also Search This As
Powder Injectable Vial Sticker Labeling Machine
Pharma Plant for Self Adhesive Vial Sticker Labeling Machine
Pharma Machine for Self Adhesive Vial Sticker Labeling Machine
Self Adhesive Vial Sticker Labeling Machine Manufacturer
Self Adhesive Vial Sticker Labeling Machine Manufacturer for Pharmaceutical
Producer of Pharma Machine and Pharma Plant