We are the prominent manufacturer of Automatic Injectable Ampoule Filling Line machineries of which our Wet Glue Ampoule Labeling Machine is the best selling product of the market.
We manufacture our machineries in diverse specifications utilizing the high quality materials as well as the advanced technology in compliance to the international standards of quality. Our quality department completely tests out the quality of the finished machineries before they are ready for dispatch.
This machine offers an excellent output of about 50 to 150 containers/min. It is apt for Overlap Labeling & Flag type Labeling. It has an Electro Sensing Device and thus prevents label Wastage and effectively & precisely labels the ampoules. It has an in-built Digital Counter for informing constantly about the Labeled Containers.
We offer Gum Labeling Machine at very affordable price rates.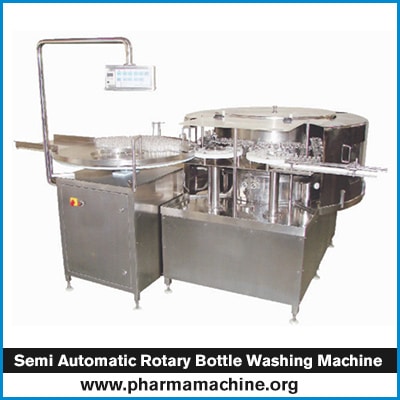 Salient Features:
• Minimal maintenance
• User-friendly
• Excellent durability
• Robust
• Excellent finishing
• Energy efficient
• High Output
• Effective & precise labeling
• Offers Overlap Labeling & Flag type Labeling
• No Container or Label Mechanism
• Electro Sensing Device for averting label Wastage
• Self Aligning Bearings for Smooth & High Performance Rotations of the parts
• In built Digital Counter for providing Continuous Information of Labeled Containers
• Minimum Change Time for one size to another size
• Has inbuilt Vacuum Pump